NO CONTRACT! - ONLY 2 WEEKS NOTICE REQUIRED TO TERMINATE YOUR CLEANING SERVICE - COME ON - GIVE US A TRY TO FREE UP YOUR TIME FOR THE THINGS THAT REALLY MATTER TO YOU!
Maid2Clean® Wilmslow
... the experienced home cleaners that'll make your life easier.
FREE YOURSELF FROM HOUSE CLEANING IN WILMSLOW!
When last were you comfortable with friends and family turning up unexpectedly?
Is your:
House untidy?!
Bathroom a mess?!
Kitchen a disaster zone?!
We can fix all that! Grab back your free time – and space on your countertops – by using the best domestic cleaning company in Wilmslow. We clean your home to the highest possible standard, with the best customer service, giving you the chance to enjoy your life to the full.
For a house to be proud of any day of the week, call Maid2Clean on 0800 599 9175.
THIS DOMESTIC HOUSE CLEANING COMPANY IN WILMSLOW TURNS YOUR HOME INTO A SANCTUARY!
Does your idea of the perfect home seem impossible to achieve because you are swamped with housework? Wouldn't it be great to have:
More family time with the help of our maid services in Wilmslow
Ready-to-wear, ironed clothes hanging in your wardrobe?!
Time to create a fabulous meal, and not have to worry about washing the pots?!
Give yourself permission to enjoy your time at home, without worrying about all the housework chores that need doing – because we will have done them already! Our domestic cleaning service in Wilmslow will deliver peace of mind, free time, and a beautifully clean and tidy home.
Sounds too good to be true? See for yourself by calling Maid2Clean on 0800 599 9175
Regular Cleans from ONLY £13.50 per hour
Blitz cleans are £45.00 agency fee and £12.00 per hour for the cleaner.
Give us call on 0800 599 9175 for a quick, friendly chat or click here to book online.
Request a free call back
For a free callback or email simply leave your name and a form of contact and we'll get back to you as soon as possible.
Please provide either a valid email address, telephone number or both.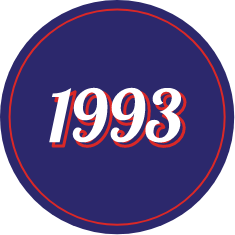 Established since 1993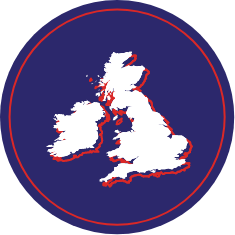 Nationwide service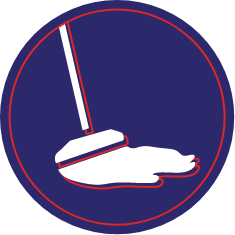 Over 4 million home cleans completed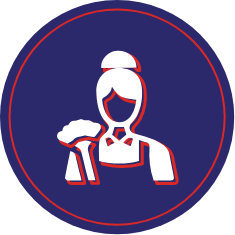 Local vetted cleaners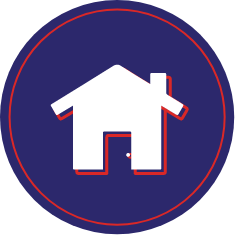 Cleaners interviewed in own homes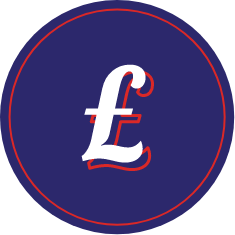 Affordable service
Enquire Now
REASONS WHY YOU SHOULD CHOOSE THE MAID2CLEAN DOMESTIC CLEANING BUSINESS IN WILMSLOW
Scared to let strangers into your home? We match your needs with our extensive database of vetted and insured cleaners. You'll have the opportunity to interview the selected cleaner and once you're happy that person will become your regular domestic cleaner. Home housekeeping in Wilmslow has never been easier.
Worried about costs? With us, you pay a flat hourly rate. Also, the price of your service will never increase for as long as you have the same amount of hours with us.
Want to do your bit for the planet? We care about the environment. With local cleaners and no vans or materials, our carbon footprint is as small as it can be.
Can't afford to be let down? We clean hundreds of houses in your area each week. Our reputation is built on providing a reliable, professional cleaning service.
Call us free on 0800 599 9175 to learn more about domestic home housekeeping Wilmslow services.
Testimonials
"Just to let you know Molly is great she is a really good time keeper and she's young fit healthy and fast gets the job done to a high standard is trustworthy and is really pleasant to be around, definitely will recommend to any of your clients."
"Thank you so much for your speed in service and finding the right candidate. Rose has done a superb job and I would certainly recommend your company to anyone looking for help in the house. Kind regards, Lucy - Congleton"
"I've been very pleased with Caroline's work. It's good to have someone who is personable and efficient. She is trustworthy and, as a family, we've built a strong relationship with her. It's good to have the security of the Maid2Clean organisation as well. Kind regards, Kate - Wilmslow"
"I received an advert for your company through the letter box. Just at that time we were thinking of starting to look for a cleaner. It can be a daunting task to advertise and interview yourself, so all that's done for you, my cleaner "Rachel" has been great with having 2 dogs and a cat there's always a dirty kitchen floor. Its lovely arriving home from work to find it clean and tidy not having to about it. Keeping the telephone number for our next house move."
"Since starting with Maid2Clean, I haven't looked back. Its just great having all my cleaning needs taken care of without me having to worry. Keep up the good work."
"How did I ever manage without Maid2Clean, they have been both friendly and professional at all times at a cost that is very affordable."
The Areas We Cover
Wilmslow, Congleton, Pickmere, Knutsford, Hazel Grove, Bramhall, Macclesfield, Handforth, Styal, Mobberley, Leek, Buxton, Holmes Chapel, Goostrey, Alderley Edge, Hyde, Chapel En Le Firth and the surrounding areas.
Maid2Clean covers most locations around the UK and your enquiry will always reach your local office. You can go direct to your local area by entering your full postcode below:
Related Maid2Clean Pages