Like assistance with your weekly home cleaning or ironing chores? Relax, we can help and are only a brief call away. Let us worry about your cleaning and sit back.
Have you and your friends discovered that Maid2Clean is the best value number one local home cleaning company in Prestatyn & its surrounding areas for domestic duties and the foremost UK Company in its service sector?
Helping you with your regular or ad hoc housework needs is what we are about. We can also do end of tenancy lets and builders cleans too.
Give us call on 0333 577245 for a quick, friendly chat or click here to book online.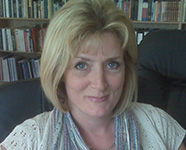 Maid2Clean business owner Maria Johnson is the locally based owner operator of Maid2Clean Prestatyn. Here is a personal message from Maria:
"Welcome to our Maid2Clean Prestatyn site. Making our customers happy with a vetted, honest and reliable cleaner is what we are about. We aim to provide all clients with the highest standards of customer service. We will endeavour to offer the quickest possible allocation of cleaner to you that we can. All our cleaners are personally reference checked, eligible to work in the UK and have been interviewed directly in their own homes. As a double benefit, our clients can interview their cleaner themselves before they start cleaning for them. They very much value the extra mile that we go to ensure everything is in order. Please feel free to call us (or complete the form). My team and I look forward to helping you get the right cleaner for you."
Maid2Clean's regular cleaning service starts from just £11.68/hour and there are no hidden charges.
What do we do to help you remove your home cleaning burdens?
Your local Prestatyn franchise supplies local cleaners for regular weekly, fortnightly or just occasional cleaning and ironing services.
As an agency, our primary services incorporate the finding and supply of home helpers and ironers to you and your friends in private residence dwellings in and around Prestatyn and nearby districts.
Maid2Clean registers workers to carrying out residential cleaning and ironing duties houses like yours in Prestatyn every week only after interviewing them in their own home to ensure they are capable of achieving the same standard of cleaning in their own homes.
We fix up the closest geographical cleaner to client, marrying up your client requirements with a local cleaner only after following up on their references. We go the extra mile on your behalf.
You get the chance to your cleaner and discuss your unique needs before taking her on. You have a right to request another worker at any time if you are not happy. Once you are happy, your cleaner will be the same person on a regular basis every week thereafter.
Your local Maid2clean Prestatyn office will manage a replacement cleaner for you where cover is required during periods of sickness and holidays.
95% of our clients prefer require a regular weekly clean but if you simply require a one-off clean then Maid2Clean Prestatyn can provide a spring clean services too. Many Maid2blitz clients became regular weekly clients.
Cleaning Services
Kitchen Units & Worktops, Floors & Carpets, Furniture, Bathrooms & Lavatories, Ironing, Oven & Cooker Hood, Internal Windows, Hoovering & Dusting
Regular Clean
Our regular clean service is a weekly clean, and includes general domestic and ironing duties. You'll first meet with the cleaner we select for you.
They will then become your regular cleaner enabling us to provide a personalised service to you.
'One-Off' Clean
Maid2Clean can offer a 'One-off' Blitz clean, which is an intense spring clean. These cleans are based on a minimum of 2 hrs up to a maximum of 5 hrs per cleaner visit. As with our regular cleaner service, the cleaner will use the client's cleaning materials and equipment.