Maid2Clean® Northumberland
... the experienced home cleaners that'll make your life easier.
Need a Professional House Cleaning Service in Northumberland?
Live in Northumberland? Dislikehouse Cleaning? We are one of the few maid companies that love cleaning.
Would you like a house cleaner to do some domestic house cleaning? A cleaning maid can help you juggle work, family and other commitments makes your life frantic, how about employing someone to take care of your house cleaning in Northumberland? Thanks to professional house cleaners in Northumberland, you could come back to a spick and span house after a long day. What could be nicer than a house cleaner in your home?
Hire a Home Cleaner in Northumberland from Maid2Clean
If you want some help with residential home cleaning in Northumberland, make Maid2Clean your first port of call for all your cleaning needs. Our Maid2Clean cleaner can carry out domestic cleaning in your home in Northumberland to an exacting standard.
Of course, a house cleaning maid service in Northumberland is based on trust, as it is anywhere else. We make sure we only employ domestic cleaners in Northumberland who we can rely on to do a great job. We only take on domestic cleaners in Northumberland if we've spoken to them on the phone and in person. You can meet them, too, before they start house cleaning in Northumberland for you. You may have specific requirements about your home cleaning in Northumberland - it's your home, after all!
What do we do as a house cleaning agency in Northumberland? We don't just find you one of our professional domestic cleaners in Northumberland and leave you to it. Our house cleaning services are second to none. We want you to be delighted with the work your home cleaner or house keeper does in Northumberland does, and to know of any problems with our house cleaners in Northumberland and the standard of domestic cleaning in Northumberland they provide.
We can offer you a professional cleaning service on a daily, weekly monthly or one off basis – call us for your home maid / housekeeping services.
Give us call on 0800 043 1420 for a quick, friendly chat to arrange a professional domestic cleaning maid or click here to book online.
Request a free call back
For a free callback or email simply leave your name and a form of contact and we'll get back to you as soon as possible.
Please provide either a valid email address, telephone number or both.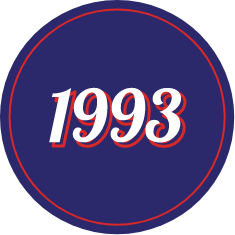 Established since 1993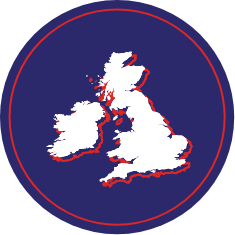 Nationwide service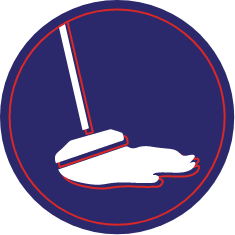 Over 4 million home cleans completed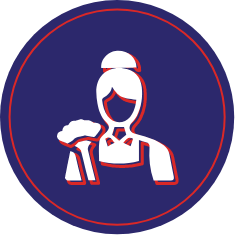 Local vetted cleaners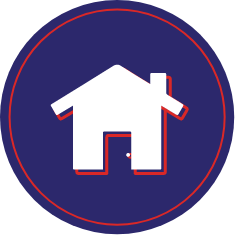 Cleaners interviewed in own homes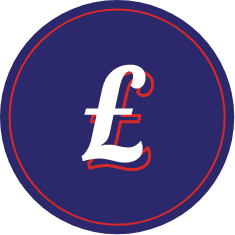 Affordable service
Enquire Now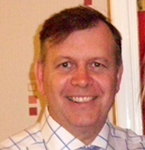 Maid2Clean Operator Mike Hanrahan is the local owner of Maid2Clean Northumberland. Here is a personal welcome from Mike.
"Welcome to the Maid2Clean Northumberland website. We are here to provide the highest standards of service to our cleaning clients in the Northumberland area. We will endeavour to find the right cleaner for you as soon as possible. This is a numbers game and all our cleaners have to go through a strict recruitment and checking process. All our cleaners are reference checked, and are eligible to work in the UK. Every cleaner has been interviewed in their own homes. Please call (or complete the form), we'd be delighted to help you."
Our Home Cleaning in Northumberland Services
If you use us for your domestic cleaning in Northumberland, there are two services our house cleaners in Northumberland provide. If you're moving house, renting out your home or changing tenants, you may want a one-off clean. Your home cleaner in Northumberland can do this thorough blitzing for you.
Or maybe you need regular house cleaning in Northumberland every week? Our domestic cleaners in Northumberland can provide this home cleaning in Northumberland service. Our weekly domestic cleaning in Northumberland service includes everything you'd expect from a good service, and probably a few things you wouldn't like - cookers, ironing and internal windows.
How Much Do Your House Cleaners in Northumberland Charge?
If you book a home cleaner in Northumberland through us, price will depend on your home, so call us today for a quote.
But weekly domestic cleaning in Northumberland costs no more than £11.68/hour, with no extras for providing top- notch home cleaning in Northumberland. One-off house cleaning in Northumberland costs £7 an hour for a home cleaner in Northumberland, plus a £30 agency fee.
Become One of Our Domestic Cleaners in Northumberland
If you enjoy cleaning and want work, why not become one of our house cleaners in Northumberland. We're always looking for good domestic cleaners in Northumberland.
If you are honest, reliable and thorough, we can offer you work domestic cleaning in Northumberland, with hours to suit you. For insurance reasons, you need to be at least 21 to work as a home cleaner in Northumberland with us.
Pass a phone and personal interview and we could have you house cleaning in Northumberland in no time!
But whether you want to be one of our house cleaners in Northumberland or need help with home cleaning in Northumberland yourself, check us out today.
If your area is not covered please contact us to see if we can still reach you!
Related Maid2Clean Pages
Maid2Clean covers most locations around the UK and your enquiry will always reach your local office. You can go direct to your local area by entering your full postcode below: