Maid2Clean® – Proud to serve the Mossley & Ashton-Under-Lyne
Our Vision – "Taking the hard work out of managing your housework"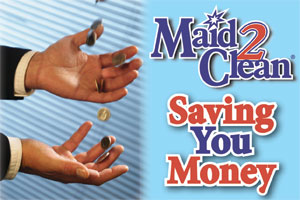 Our House Cleaning and Ironing Maids Services
Our speciality is in serving private houses all over the UK but particularly in the Mossley & Ashton-Under-Lyne and wider areas. Try us out –we can provide you with a cleaner for you home.
Thanks for viewing our website. Your interest in Maid2Clean Mossley & Ashton-Under-Lyne's services are welcomed. Did you know that we are one of the largest cleaning providers in the UK with some 18,500 cleaners with operations overseas?
Our domestic cleaning agency service gets your general housework duties out of the way professionally and reliably. Happy clients are what we aim to achieve. We also spring cleaning properties (Maid2Blitz) at the end of tenancies or house moves.
Use us for regular house cleaning and ironing or one offs? Call us now for a chat about your cleaning needs.
Maid2Clean was established in 1993 and now covers the majority of the UK. In that time we have carried out in excess of 2 million domestic service cleaning jobs. Homes and residence owners use us to supply regular cleaning and ironing services.
Maid2Clean's regular cleaning service starts from just £10 per hour and there are no hidden charges.
What can Maid2Clean Mossley & Ashton-Under-Lyne do for you?
Our cleaners are local to you and we give best value local domestic service help on either a regular, weekly, fortnightly basis. Ad-hoc cleans can be provided too.
Maid2Clean is the agency service provider that you can trust. On your behalf, we find (Maid2Search) and supply home help and assistance where you need it the most. Please tell your friends about us and be rewarded for your trouble.
We supply our cleaning clients with the right house cleaner for them in the Mossley & Ashton-Under-Lyne and circling districts.
Maid2Clean Mossley & Ashton-Under-Lyne works hard to advertise and register workers to clean in residences like your own every week only after interviewing them in their own home (Maid2View) to verify their ability to clean to standard.
We marry up your requirement with a local cleaner only after following up their references.
You can interview our cleaner before taking him/her on. Your maid will be the same cleaning person thereafter.
Your local Maid2clean Mossley & Ashton-Under-Lyne office will manage to replace the maid for you in the event of sickness and holidays.
The majority of our clients prefer require a standard regular clean every week but irregular ad-hoc cleans (Maid2Blitz) service can be accommodated.
We take the hard work out of getting your home clean meaning more time for you to spend with your family.

Call 0333 5772457 to learn more
---
Call us on 0333 5772457
Or click the phone to call

Looking for a Cleaning Job?
Call 0333 5772457 to learn more

Simply have a look at our Cleaner Handbook and Cleaner Best Practice Pocket Guide
Please click here to learn more about recruitment at Maid2Clean Mossley & Ashton-Under-Lyne.
Maid2Clean covers most locations around the UK and your enquiry will always reach your local office. You can go direct to your local area by entering your full postcode below:
---