Maid2Clean® Loughborough
... the experienced home cleaners that'll make your life easier.
Domestic cleaning service Loughborough
Welcome to Maid2Clean Domestics - Loughborough. Our goal is to supply you with a clean home!
We're here to help you get an honest reliable cleaner in the Loughborough area. We service houses, apartments, flats and bedsits. Maid2Clean's Professional House and Flat Cleaning Services in Loughborough has been around since 2003.
How to get someone reliable to do your domestic cleaning in Loughborough
Professional cleaning of homes is a bit of a rarity in Loughborough for firms that have been trading as long as we have. A quality cleaning service only comes with a competent cleaner who meets your standards.
If you're looking to Maid2Clean for assistance with the house chores at an extremely reasonable and affordable price then we can help you. Maid2Clean is a highly regarded and recommended domestic cleaning & ironing agency supplying higher quality, handpicked, insured cleaners. Don't confuse us with a Loughborough cleaning company. We are the best value domestic cleaning agency in Loughborough.
Our cleaners have already carried out over 4m house cleans across the UK! We recognise that all you need is a local Loughborough cleaning service and so we will find you a suitable domestic cleaner from our database of Local Loughborough Cleaners. We are the first choice of private domestic residences for regular weekly house cleaning, spring cleans, end of tenancy, after the builders.... in fact just about every kind of domestic cleaning and house cleaning service!
Give us call on 01509389029 for a quick, friendly chat or click here to book online.
Why not call us today for a free quote or book a professional Loughborough house Cleaner now or request a call back?
How much does our home domestic cleaning maid service cost?
The house cleaning rates of a Maid2Clean regular domestic home cleaning service is from £11.68/hour. Our house cleaning prices are the best around. Domestic cleaning process in Loughborough can vary immensely with some companies charging considerably more than Maid2Clean. Call us for a one off cleaning spring clean / blitz-clean quote. This is the total hourly rate you pay with no hidden extras!
A minimum 2 hour weekly home clean service involves the same reliable, honest and dependable cleaner each week. This includes general residential domestic cleaning and ironing can be included at no extra cost. We can offer housekeeping and ironing services too for private residential house holders. Our house maid services are available to all homes in Loughborough.
Our professional house cleaning is conducted at the most reasonable prices are the best value around the Loughborough and surrounding areas.
After your initial phone or email enquiry, we will arrange a visit from one of our house cleaning maids to discuss your specific requirements. During your interview of our house cleaning maid, we will get a better idea of the type of cleaner who would be most suitable for your home - each homeowner has their own thoughts on how they prefer their house to be cleaned, so we like to cater to that requirement.
Our home cleaning service can be regular or on a weekly basis or even one off blitz cleans. Try out our professional residential cleaning services today. We will find the right house cleaner for you.
Once we have established your preferred hours and days, we will usually bring your cleaner along to meet with you before that person begins working for you. Only when you are perfectly happy with the cleaner we have selected will they be allocated on a permanent basis, enabling us to provide a personalised service to you.
Request a free call back
For a free callback or email simply leave your name and a form of contact and we'll get back to you as soon as possible.
Please provide either a valid email address, telephone number or both.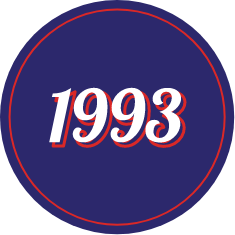 Established since 1993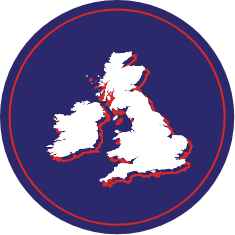 Nationwide service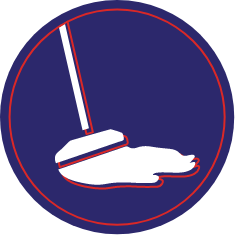 Over 4 million home cleans completed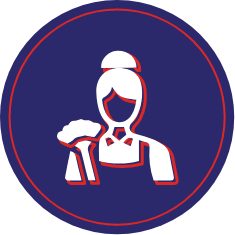 Local vetted cleaners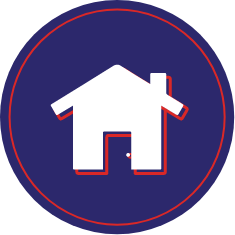 Cleaners interviewed in own homes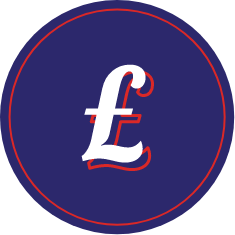 Affordable service
Enquire Now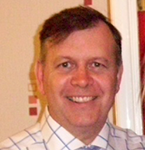 Maid2Clean Operator Mike Hanrahan is the local owner of Maid2Clean Loughborough. Here is a personal welcome from Mike:
"At Maid2Clean Loughborough we endeavour to provide the best service for our customers. First of all we will have a discussion on the phone where we will talk about any needs you may have. From this we will, through our personal selection process allocate one of our vetted cleaners to you. You will then have the opportunity to interview the cleaner in your own home. I think it's important for both the client and cleaner to have familiarity before commencing a clean. If you would prefer to go straight in with a clean then this can also be arranged. If you're interested then please call me and my team (or complete the form) and we will be more than happy to help fulfil your domestic needs."
What We Do
Maid2Clean offers domestic cleaning and ironing services within the Loughborough and surrounding area to private households.
Presently we have many domestic cleaners working in the area every week. To ensure you receive the best service we interview all registered cleaners in their home.
You will have the opportunity to specify your requirements before we send out one of our vetted and insured cleaners to your address. During that interview with the cleaner, you have the chance to get to know your cleaner and once you are satisfied with that person, they will become your regular cleaner.
Maid2Clean's regular cleaning service starts from just £11.68 per hour and there are no hidden charges.
Domestic Cleaning in Loughborough Services
Two distinct services are on offer. If you need a spring clean, or moving house or changing tenants then you may require a one off Blitz® clean. We can allocate a cleaner who can carry out a Blitz® clean.
Or you may wish to have a regular clean on a weekly or fortnightly basis. All our domestic cleaners can provide this service for you and includes everything you would expect along with additions including cookers, ironing and internal windows. Cleaning equipment & materials are provided by the house holder.
Would You Like to Become a House Cleaner in Loughborough?
If you enjoy cleaning and are looking to work in the domestic cleaning sector then why not become one of our house cleaners in the Loughborough area.
If you are honest, reliable and thorough, we can offer you part time work domestic cleaning in Loughborough and the surrounding areas you choose to suit you. For insurance reasons, you need to be at least 21 to work as a home cleaner with us. If you pass a phone and personal interview we could have you house cleaning in Loughborough in no time!
So if you need help with cleaning or you are interested in a domestic cleaning position with us then please apply today by visiting our online application form.
If your area is not covered please contact us to see if we can still reach you!
The Cost of a House Cleaner in Loughborough
If you book a home cleaner in Loughborough through us the price will depend on how many hours you would like so please call us for a quotation.
But weekly domestic cleaning in Loughborough costs no more than £11.68 an hour and with no extras for providing a high quality service. One-off house cleaning in Loughborough costs £10.50 an hour for a home cleaner plus a £45 agency fee.
Cleaning Services
At Maid2Clean we offer a full range of domestic cleaning services:
Furniture / Floors & Carpets / Kitchen Units & Worktops / Bathrooms & Lavatories / Hoovering & Dusting / Oven & Cooker Hood / Internal Windows / Ironing
We offer two types of services:
Regular Clean
A regular clean is a weekly clean, and includes general domestic and ironing duties. You'll first meet with the cleaner we select for you.
They will then become your regular cleaner enabling us to provide a personalised service to you. The hourly rate is from £11.68/hour this is the total hourly rate you pay, there are no hidden extras!
'One-Off' Clean
This is a 'One-off' Blitz clean, which is an intense spring clean. These cleans are based on a minimum of 2 hrs up to a maximum of 5 hrs per cleaner visit. As with our regular cleaner service, the cleaner will use the client's cleaning materials and equipment.
The Areas We Cover
LE11, LE12, NG10, NG11, NG2
Maid2Clean covers most locations around the UK and your enquiry will always reach your local office. You can go direct to your local area by entering your full postcode below:
Related Maid2Clean Pages