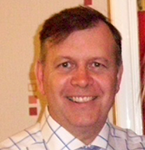 Maid2Clean Operator Mike Hanrahan is the local owner of Maid2Clean Fylde. Here is a personal welcome from Mike.
"Here at Maid2Clean we pride ourselves in finding the right cleaner for you. All of our cleaners go through a strict vetting process and only 1 in 10 are selected to be interviewed in their own home, during this process their references and eligibility to work are double checked. You will also have the opportunity of meeting the cleaner before they commence the clean. If you are interested. Please call (or complete the form), we'd be delighted to help you."
Domestic cleaning service Fylde
Maid2Clean - the premier domestic introductory cleaning & ironing provider in the UK.
What do we do at Maid2Clean?
If you require a domestic cleaning service then Maid2Clean is here to help. We provide the finest home cleaning service within the Fylde area all at a very competitive rate.
Domestic cleaning in Fylde means we only deal with residential properties. All our cleaners are interviewed in their own home and their references are also checked before they begin working for Maid2Clean ensuring they can offer the quality of house cleaning the client expects. You have the opportunity to meet your cleaner before they undertake any work for you and once you are happy, that person will become your regular cleaner.
Maid2Clean's regular cleaning service starts from just £14.60/hour and there are no hidden charges.
Why not use Maid2Clean, a reliable cleaning agency in Fylde?
Give us call on 01253978053 for a quick, friendly chat or click here to book online.
Serving the Fylde area with Reliable Cleaners
Home cleaning in Fylde is what we are about. Maid2Clean is in great demand. At Maid2Clean Fylde we are here to serve your house cleaning and ironing requirements. We supply friendly experienced cleaners for domestic house cleaning services in the Fylde and surrounding areas.
We offer a quality cleaning Agency service for private residential householder customers. Having been around the block since 2003, we have served thousands of homes in Fylde and strive endeavour to provide all types of cleaning services from regular weekly and fortnightly cleans to one-off jobs.
Maid2Clean home cleaners in Fylde are all interviewed in their houses in advance of meeting customers like you. Many of our cleaners are historically long serving with the us. Some work in singles, others prefer to operate in teams of two. Our agency has worked hard to get a good reputation from our house customers in Fylde.
With Maid2Clean's domestic maid cleaning service you can relax in the knowledge you are dealing with a professional agency and cleaners. Our house cleaners give our customers time to do the things important to them and therefore give them their life back.
Maid2Clean is one of Fylde's most established agencies providing decent, honest, house cleaners who you can depend on. Our home cleaning maids provide weekly home cleaning services offering great value as we work with you to give you a clean home with a quality house cleaning job.
People often ask why select an agency such as Maid2Clean? Well that's easy to answer. If you want the best then nothing else but Maid2Clean will do. Our pricing rates are simply the best value in the industry.
Get a regular cleaner and spotless house. Maid2Clean. Call us today.
The Cost of a House Cleaner in Fylde
If you book a home cleaner in Fylde through us the price will depend on how many hours you would like so please call us for a quotation.
But weekly domestic cleaning in Fylde costs from £14.60/hour and with no extras for providing a high quality service. One-off house cleaning in Fylde costs £13 an hour for a home cleaner plus a £45 agency fee.
Would You Like to Become a House Cleaner in Fylde?
If you enjoy cleaning and are looking to work in the domestic cleaning sector then why not become one of our house cleaners in the Fylde area.
If you are honest, reliable and thorough, we can offer you part time work domestic cleaning in Fylde and the surrounding areas you choose to suit you. For insurance reasons, you need to be at least 21 to work as a home cleaner with us.
If you pass a phone and personal interview we could have you house cleaning in Fylde in no time!
So if you need help with the cleaning or you are interested in a domestic cleaning position with us then please apply today by calling 01253978053
If your area is not covered please contact us to see if we can still reach you!
At Maid2Clean Fylde domestic cleaning agency we offer the following services for your convenience Maid2Clean offers domestic cleaning maids services / house cleaning / home cleaning / ironing / weekly cleans / fortnightly cleans/ one off blitz cleans/ cleaning services / house maids / private residential cleaning and Maid2Blitz ® spring cleans.
We offer two types of services:
Regular Clean from Maid2Clean
A regular clean is a weekly clean, and includes general domestic and ironing duties. You'll first meet with the cleaner we select for you.
They will then become your regular cleaner enabling us to provide a personalised service to you. The hourly rate is from £14.60/hour; this is the total hourly rate you pay, there are no hidden extras!
Maid2Clean's One-Off' Clean
This is a 'One-off' Blitz clean, which is an intense spring clean. These cleans are based on a minimum of 2 hrs up to a maximum of 5 hrs per cleaner visit. As with our regular cleaner service, the cleaner will use the client's cleaning materials and equipment.