Maid2Clean® Failsworth
Maid2Clean - Proud to serve the M35 & OL8 Failsworth areas
Our Vision - "Taking the hard work out of housework in homes in Failsworth and surrounding local districts"
Our Home Cleaning and Ironing Maids Service
Thanks for looking at our website. We welcome your interest in Maid2Clean Failsworth's services. Are you aware that we are one of the largest cleaning providers in the UK with some 18,500 cleaners with operatiobs overseas. We specialise in serving private homes all over the UK but particularly in the Failsworth and wider areas. Try us out - we can provide you with a cleaner for you home.
Our domestic cleaning services gets your general housework duties out of the way professionally and reliably. Happy clients are what we aim to achieve. We also spring cleaning properties (Maid2Blitz) at the end of tenancies or house moves.
Maid2Clean was established in 1993 and now covers the majority of the UK. In that time we have carried out in excess of 2 million domestic service cleaning jobs. Homes and residence owners use us to supply regular cleaning and ironing services.
Use us for regular house cleaning and ironing or one offs? Call us now for a chat about your cleaning needs.
Why not use Maid2Clean, a reliable cleaning agency in Failsworth?
Give us call on 0161 821 1341 for a quick, friendly chat or click here to book online.
Request a free call back
For a free callback or email simply leave your name and a form of contact and we'll get back to you as soon as possible.
Please provide either a valid email address, telephone number or both.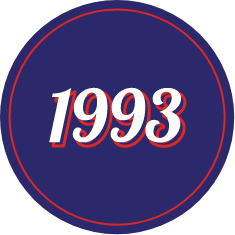 Established since 1993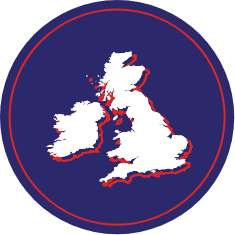 Nationwide service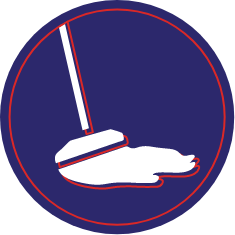 Over 4 million home cleans completed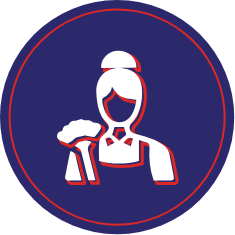 Local vetted cleaners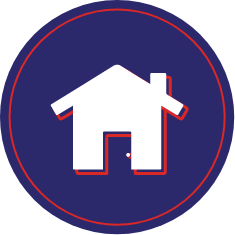 Cleaners interviewed in own homes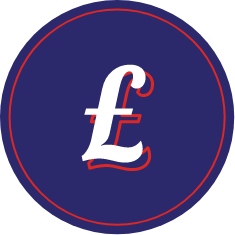 Affordable service
Enquire Now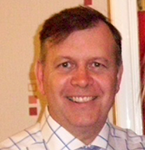 "Welcome to the Maid2Clean Failsworth website. We are a local business and want you to know that we care about our client's needs and we attempt to offer all clients a courteous, speedy agency service. The bulk of our efforts are focused on cleaner recruitment. Very few cleaners pass all our criteria to get an interview. Those that do are interviewed in their own homes and are reference checked, ID and eligibility to work checked. We then give our clients the opportunity to meet and interview the cleaner before they take them on. Give us a call (or complete the form), and my friendly team will be delighted to help you." Maid2Clean's regular cleaning service starts from just £14.60 per hour and there are no hidden charges.
What can Maid2Clean Failsworth do for you? We take the hard work out of getting your home clean meaning more time for you to spend with your family.
Our cleaners are local to you and we give best value local domestic service help on either a regular, weekly, fortnightly basis. Ad-hoc cleans can be provided too.
Maid2Clean is the agency service provider that you can trust. On your behalf, we find (Maid2Search) and supply home help and assistance where you need it the most. Please tell your friends about us and be rewarded for your trouble. We supply our cleaning clients with the right house cleaner in the Failsworth and circling districts.
Maid2Clean Failsworth works hard to advertise and register workers to clean in residences like your own every week only after interviewing them in their own home (Maid2View) to verify their ability to clean to standard. We marry up (Maid2Match) your requirement with a local cleaner only after following up their references.
You can interview (Maid2View) our cleaner before taking him/her on. Your maid will be the same cleaning person thereafter.
Your local Maid2clean Failsworth office will manage to replace the maid for you in the event of sickness and holidays (Maid2Change)
The majority of our clients prefer require a standard regular clean every week but irregular ad-hoc cleans (Maid2Blitz) service can be accommodated.
Some of our Unique Service Points
1. We endeavour to provide the same cleaner each week for your peace of mind.
2. Our guarantee is to you is that our Maid2Clean service price will never increase provided you continue using the service and have the same amount of hours with us.
3. We care about the environment. With local cleaners from the Failsworth and surrounding areas, no vans or materials, our carbon footprint is as small as it can be, even our leaflets are made from recycled paper and hand delivered on foot.
4. Did you know that Maid2Clean interviews Cleaners in their own home to establish the cleaner's standard of cleaning?
5. We do not claim to be the best domestic cleaning agency services provider - our clients in Failsworth do!
6. The industry 'norm' is to supply a different team of cleaners to your house each visit. Your local Maid2clean franchisee understands that you are most likely to receive an excellent cleaning service from a maid that understands your cleaning and ironing needs over time, so we strive to meet your requirements with the same cleaner each week on a nationwide basis. By doing so you develop a long-term, happy and professional working relationship with your Maid2Clean worker.
7. We will use reasonable endeavours to ensure you have a cleaner to interview as soon as possible after registering with us and will be given unlimited support thereafter.
8. A number of our house maid cleaners have been on our books for more than a decade.
Maid2Clean covers most locations around the UK and your enquiry will always reach your local office. You can go direct to your local area by entering your full postcode below: