Maid2Clean Liverpool covering Mossley Hill
... the experienced home cleaners that'll make your life easier.
Domestic cleaning service in Mossley Hill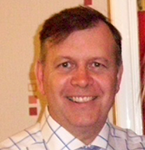 Maid2Clean Operator Mike Hanrahan is the local owner of Maid2Clean Liverpool. A message from Mike:
"Welcome to Maid2Clean Liverpool. We are here to provide the highest standards of service. We will endeavour to find the right cleaner for you as soon as possible. All our cleaners are reference checked, eligible to work in the UK and have been interviewed in their own homes. Please call (or complete the form), we'd be delighted to help you."
Are you looking for a domestic cleaner in Domestic cleaning service Mossley Hill?
There are several professional home cleaning companies in Liverpool and we are one of the longest established. Finding cleaners for cleaning local homes like yours in addition to making you happy is what we are about. Quality professional home cleaning services in Liverpool is what we do.
Welcome to Maid2Clean Liverpool, at your service for the supply of professional home cleaning maids and domestic cleaning services. Maid2Clean home cleaning is our speciality. Maid2Clean is a maid service company with a difference. We care about our customer's needs.
Maid2Clean is one of the largest domestic cleaning agencies in the UK providing house maid services, housekeeping and ironing in Liverpool. Our professional, reliable and honest cleaning services can include weekly or fortnightly cleans or eve one off cleans (called Maid2Blitz.) Maid2Clean domestic cleaners always look to provide quality house cleaning and to serve you in the best possible way.
For many years we have conducted in excess of 2 million home cleans to date and two million clients can't all be wrong by choosing Maid2Clean. Our house cleaning and ironing agency services are offered throughout the Liverpool area.
If residential cleaners is what you are looking for please enquire on our website or call us today.
Why not use Maid2Clean, a reliable cleaning agency in Mossley Hill?
Give us call on 0151 388 3342 for a quick, friendly chat or click here to book online.
Request a free call back
For a free callback or email simply leave your name and a form of contact and we'll get back to you as soon as possible.
Please provide either a valid email address, telephone number or both.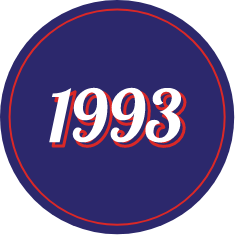 Established since 1993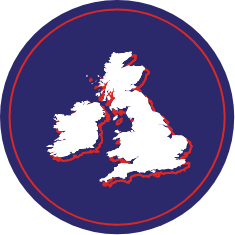 Nationwide service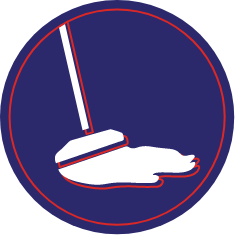 Over 4 million home cleans completed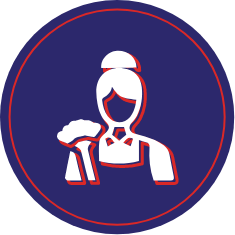 Local vetted cleaners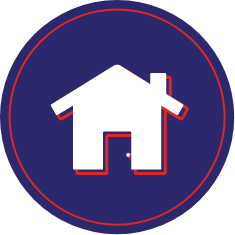 Cleaners interviewed in own homes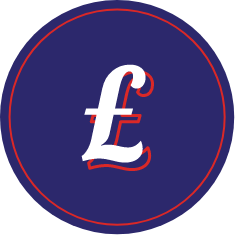 Affordable service
Enquire Now
Related Maid2Clean Pages
So what does Maid2clean Liverpool do to help you?
Maid2Clean Liverpool is here to offer you a high standard agency service in the finding and supplying you with a registered cleaner and perform residential duties in your home along with potentially serving your friends in the surrounding postcodes.
We have many cleaners cleaning houses like yours every week and all cleaning maids are interviewed to the same standard in initially in their own homes. Some clients want more than one clean per week.
We take particular care to match up your requirements with our extensive database of vetted cleaners before allocating them and all cleaners are insured for your peace of mind. All Liverpool clients will meet and interview the selected domestic cleaner and if they are happy, that person will become their regular house cleaner.
Your local office will manage a replacement cleaner for you where cover is required during periods of sickness and holiday as required. This would not be a too regular an occurrence though.
95% of our clients prefer a regular weekly clean but if you simply require a one-off clean then we can provide a spring clean (Maid2Blitz ®) service.
Unique Selling Point
s
1. We care about your home and the environment in general. So much so we only supply local cleaners from the Liverpool and surrounding areas without transportation and materials, our carbon footprint is as small as it can be; even our leaflets are made from recycled paper and delivered on foot.
2. We promise to not increase your agency fee for as long as you have the same amount of hours with us.
3. A number of our house maid cleaners have been on our books for more than a decade.
4. We do not conform to the industry norm I.E. supplying a different team of cleaners to your house each week. We understand that you are most likely to receive an excellent cleaning service from a maid that understands your cleaning and ironing needs over time, therefore the same cleaner is sent each week.
5. We will always use reasonable endeavours to ensure you have a cleaner to interview as soon as possible after registering with us and will be given unlimited support thereafter.
6. We endeavour to provide the same cleaner each week for your peace of mind.
7. We only interview Liverpool Cleaners in their own home to establish the cleaner's standard of cleaning? No interview is conducted at any other location.
8. We do not claim to be the best domestic cleaning agency services provider – our clients in Liverpool do!
Maid2Clean's regular cleaning service starts from just £11.68/hour and there are no hidden charges.
We offer two types of services:
Regular Clean
A regular clean is a weekly clean, and includes general domestic and ironing duties. You'll first meet with the cleaner we select for you.
They will then become your regular cleaner enabling us to provide a personalised service to you.
'One-Off' Clean
This is a 'One-off' Blitz clean, which is an intense spring clean. These cleans are based on a minimum of 2 hrs up to a maximum of 5 hrs per cleaner visit. As with our regular cleaner service, the cleaner will use the client's cleaning materials and equipment.