Maid2Clean® Antrim
... the experienced Home Cleaning Services Company that makes your life easier.
Professional Cleaning Services of the highest standards –
What can Maid2clean® Antrim do to help you?
Maid2Clean® Antrim is here to offer you the highest quality standard of home maid agency cleaning services. What does that entail? Well everything involving the finding and supplying to you of a registered cleaner. Our home maids will conduct domestic jobs in your house and we hope you will tell your acquaintances so we can help them too.
Maid2Clean has domestic helpers and maids that clean homes and apartments like yours every week and all domestics maids are interviewed and vetted to the same standard initially in their own house premises. Some house holders want more than a singular clean per week and we are delighted to help them achieve the cleaning requirements they strive for.
We follow a specific interviewing and vetting process making sure to carefully marry up your needs our large database of available home maids with experience, knowledge and relevant references before matching to customers like yourself. The cleaners are insured so rest assured. Details are available in our terms and conditions. Some of our house maids offer housekeeping and ironing services too.
Why not give us a call to talk about your cleaning needs. Ask us for further information if you like. All Antrim house cleaning clients will be offered the chance to meet and greet the cleaner in an interview before selecting the home maid. After interview, if happy to proceed the same house cleaner will be their ongoing cleaning maid. This builds long term trust and a string relationship between all parties.
Maid2Clean Antrim management at Head Office will organise another worker if requested over periods of illness or vacation as needed. Hopefully, this would not happen too often.
The vast majority of our clientel eneed the same cleaner every week although we are flexible enough to be able to provide fortnightly cleans also.
Most householders have a strong preference for a cleaner each week. Cleaners can come on a fortnightly basis or even for one time cleans only. Ask about our Maid2Blitz service offering.
Give us call on 02896 227481 for a quick, friendly chat or click here to book online.
Request a free call back
For a free callback or email simply leave your name and a form of contact and we'll get back to you as soon as possible.
Please provide either a valid email address, telephone number or both.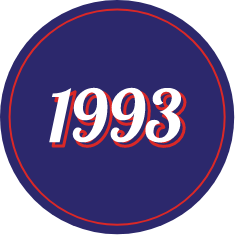 Established since 1993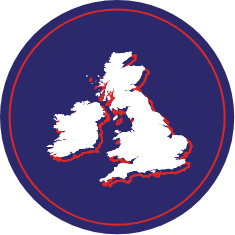 Nationwide service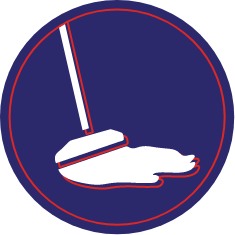 Over 4 million home cleans completed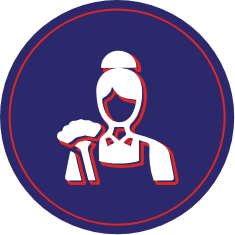 Local vetted cleaners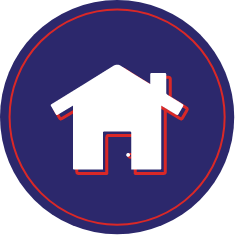 Cleaners interviewed in own homes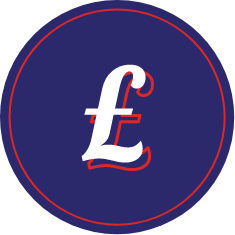 Affordable service
Enquire Now
Professional Local House Cleaners in the Antrim region
Do you need a house cleaning help or other maid assistance in Antrim?
Maid2Clean® Antrim, are here to support you in your cleaning needs. We advertise, interview, vet, marry up, insure and replace house cleaners in your area.
Our house keeping services are here to support you and your needs.
Since 2004 our house cleaning company has provided friendly local cleaners to busy home owners in Antrim.
Our cleaning services are strictly high standard and professional.
Our business is locally owned and our cleaners are all sourced within Antrim. We offer good standard cleaning maids to house holders in Antrim.
If you would like a good cleaner service from an honest domestic worker then look no further. We have been long established in the Antrim Area. High standard local cleaning in Antrim is what we do.
We care about you, your premises and your cleaning requirements.
Maid2Clean Cleaning Maids are here to help you and to to assist you having the time to live the life you strive for.
We are delighted to take on the most challenging of cleaning activities. Our house maid services are here to suit the hours you are looking for.
We offer home maid cleaning and ironing duties services and will undertake everything from a bedsit to a manor house. The week by week service complimented also with 1-off maid clean is what we are here for.
Week by week domestic cleans are offered from £11.68/hour with no stealth costs lurking behind the scene.
Maid2Clean® is proud to offer the largest maids agency offering in Antrim.House keeping and dusting and ironing in Antrim is what we can do for you.
Our cleaners are honest, reliable and carry integrity.
We offer cleans at the forefront of the profession. Each of our cleans is bespoke to each client. Reliability and quality of clean is everything in this game.
Maid2Clean® strives to continuously improve our home cleaning offering to clients any way we can. We would love to help assist you in cleaning your home.
By us supplying the same regular cleaner on a weekly basis we hope to supply the keenest home help cleaners and keenest price. Your Antrim home cleaner is insured against such instances as damage if something is accidentally broken.
Since 2004 Maid2Clean has offered millions of home cleans to date and millions of clients can't all be wrong when choosing the Maid2Clean services. The domestic cleans and ironing agency offerings that we provide are to serve the public of Antrim with honest, reliable home helpers.
Use Maid2Clean for regular contract cleaning or even once off cleans. You choose. Home cleaning residential cleaners can be enquired about on the number above.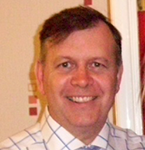 Maid2Clean® Operator Mike Hanrahan is the local owner of Maid2Clean® Antrim. A message from Mike:
"Welcome to the Maid2Clean® home cleaning services for the Antrim area. We have provided domestic cleaning and ironing help to home owners for many years. We pride ourselves to offer the best service possible.
The perfect domestic cleaning maid is what we will try to fix-up for you. It is in everyone's interest to make sure you get the cleaner that is right for you in the quickest time possible.
All vetted maids provided by Maid2Clean are reference checked and able to work in the UK and having successfully passed an interview at their own premises.
Please discuss your needs (or complete the form), we'd be delighted to serve your domestic cleaning needs.
Why not use Maid2Clean, a reliable cleaning agency in Antrim?
Give us call on 02896 227481 for a quick, friendly chat or click here to book online.
The Areas We Cover
Cleaning services can be provided to any home within Antrim, Ballycastle, Ballyclare, Ballymena, Ballymoney, Carrickfergus, Larne, Newtownabbey and surrounding areas.

We cover a large area around Antrim under the postcodes.
Postcodes: BT36 4, BT36 5, BT36 6, BT37 0, BT38 7, BT38 8, BT38 9, BT39 0, BT39 9, BT40 1, BT40 2, BT40 3, BT41 1, BT41 2, BT41 4, BT42 1, BT42 2, BT42 3, BT42 4, BT43 5, BT43 6, BT43 7, BT44 0, BT44 9, BT53 8, BT54 6

If your area or postcode is not listed, please contact us to check availability - if you are in or around Anrtim we can probably help!
Maid2Clean covers most locations around the UK and your enquiry will always reach your local office. You can go direct to your local area by entering your full postcode below:
We are a long-standing Antrim house cleaning company offering a friendly professional service to residents in Antrim. Our locally owned and run business supplies quality domestic cleaners to homes in all areas of the city. If you are looking for a warm, professional Antrim house-cleaning maid you have come to the right place. Our domestic cleaning company is second to none in Antrim.
Our domestic home cleaners are happy to undertake most house cleaning maid services. This includes cleaning and ironing duties and we clean everything from a small flat to a sprawling mansion. We provide a regular weekly cleaning service and also one-off spring or deep clean.
Our regular weekly cleaning service is from £11.68/hour and our prices are all inclusive, with absolutely no hidden costs.
Our house cleaning services are tailored to your requirements. Whether this be a regular weekly cleaning or one-off blitz cleaning service needed. All our Antrim home cleaning maids registered cleaners have gone through a rigorous recruitment procedure. They are decent, honest and hardworking people and I'd be pleased for any of our workers to clean my own home.
You get the same regular cleaner every week at the very best house cleaning prices.
Your Antrim house cleaning maid is insured against damage if the unexpected happens per our terms of business.
Many hundreds of families in Antrim trust us with their domestic cleaning arrangements each week - call us today to discuss your requirements. Call us and let's get your cleaning needs sorted.
Why not use Maid2Clean, a reliable cleaning agency in Antrim?