Hello and welcome to Maid2Clean Neston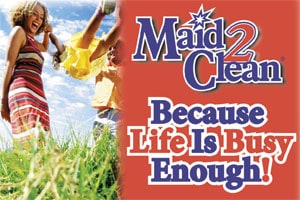 Our Domestic Cleaning and Ironing Maids Service
Thank you for your interest in the services we provide. Were you aware that Maid2Clean is one of the largest cleaning providers in the UK with some 8,500 cleaners. We specialise in cleaning homes all over the UK but particularly in the Neston and wider areas.
Let Maid2Clean help your regular house cleaning and ironing chores? Call us for a chat about your requirements. Maid2Clean was established in 1993 and now covers the bulk of the UK. In that time we have serviced in excess of 2 million regular domestic service cleans. Private residential house blitz's and regular cleaning and ironing services are what we can provide.
Our cleaners service your home ensuring your housework requirements are met. Satisfaction is what we are here for. We can also clean properties at end of tenancy lets too.
What does Maid2Clean Neston do for you? We make it easy for you to get your home cleaned.
Local to you, Maid2Clean Neston provides best value local domestic help on a regular, weekly, fortnightly basis. Even occasional cleans can be accommodated.
Maid2Clean is an agency you can trust. We firstly find and supply cleaners to provide home assistance where you need it most. Tell your friends about us and be rewarded for your trouble.
We can supply cleaners in Neston and local districts.
Maid2Clean Neston advertises and registers workers to clean in residences like your own every week only after interviewing them in their own home (Maid2View) to verify their ability to clean to standard.
We match up your hourly requirements and cleaner specification needs with a local cleaner only after following up their references and interview in her own home.
The majority of our clients prefer require a standard regular clean every week but irregular ad-hoc cleans (Maid2Blitz) service can be accommodated – call us for further details.
You can personally interview our cleaner before taking him/her on to give you that warm feeling you need. Your maid will be the same cleaning person thereafter to minimise security concerns.
Your local Maid2clean Neston office will manage and replace the maid for you in the event of sickness and holidays with pleasure. Just call us to arrange.

Pleace call us on 0151 388 3028 to learn more
---
Looking for a Cleaning Job?
Click here to apply today!

Simply have a look at our Cleaner Handbook and Cleaner Best Practice Pocket Guide
Please click here to learn more about recruitment at Maid2Clean Neston.
Postcodes we cover
CH4, CH5, CH6, CH7, CH8, CH64, LL11, LL12, LL19