Welcome to Maid2Clean, the premier domestic introductory cleaning & ironing provider in the UK.
If you require a domestic cleaning service then Maid2Clean is here to help. We provide the finest home cleaning service within the East Lancs area all at a very competitive rate.
Domestic cleaning in East Lancs means we only deal with residential properties. All our cleaners are interviewed in their own home and their references are also checked before they begin working for Maid2Clean ensuring they can offer the quality of house cleaning the client expects. You have the opportunity to meet your cleaner before they undertake any work for you and once you are happy, that person will become your regular cleaner.
Local business owners and operators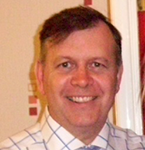 Maid2Clean Operator Mike Hanrahan is the local owner of Maid2Clean East Lancs. Here is a personal welcome from Mike.
"Here at Maid2Clean we pride ourselves in finding the right cleaner for you. All of our cleaners go through a strict vetting process and only 1 in 10 are selected to be interviewed in their own home, during this process their references and eligibility to work are double checked. You will also have the opportunity of meeting the cleaner before they commence the clean. If you are interested. Please call (or complete the form), we'd be delighted to help you."
Maid2Clean's regular cleaning service starts from just £10.50 per hour and there are no hidden charges.
Domestic Cleaning in East Lancs Services
Maid2Clean offer two services; Blitz® clean and a regular clean. A Blitz® is a one off clean which is suitable if you are moving house, renting out your home or changing tenants then you may want to go ahead with a one off Blitz® clean.
Alternatively you can have a regular clean on a weekly or fortnightly basis. All our domestic cleaners can provide this service for you and you can specify to the cleaner your requirements. Please call today to discuss and arrange for one of our cleaners to meet you.
The Cost of a House Cleaner in East Lancs
If you book a home cleaner in East Lancs through us the price will depend on how many hours you would like so please call us for a quotation.

But weekly domestic cleaning in East Lancs costs from £10.50 an hour and with no extras for providing a high quality service. One-off house cleaning in East Lancs costs £8 an hour for a home cleaner plus a £30 agency fee.
Would You Like to Become a House Cleaner in East Lancs?
If you enjoy cleaning and are looking to work in the domestic cleaning sector then why not become one of our house cleaners in the East Lancs area.

If you are honest, reliable and thorough, we can offer you part time work domestic cleaning in East Lancs and the surrounding areas you choose to suit you. For insurance reasons, you need to be at least 21 to work as a home cleaner with us.

If you pass a phone and personal interview we could have you house cleaning in East Lancs in no time!

So if you need help with the cleaning or you are interested in a domestic cleaning position with us then please apply today by calling 01283 319012

If your area is not covered please contact us to see if we can still reach you!
What Our Clients Say
At Maid2Clean East Lancs domestic cleaning agency we offer the following services for your convenience Maid2Clean offers domestic cleaning maids services / house cleaning / home cleaning / ironing / weekly cleans / fortnightly cleans/ one off blitz cleans/ cleaning services / house maids / private residential cleaning and Maid2Blitz ® spring cleans.
Cleaning Services
At Maid2Clean we offer a full range of domestic cleaning services:
Furniture
Floors & Carpets
Kitchen Units amp;Worktops
Bathrooms & Lavatories
Hoovering & Dusting
Oven & Cooker Hood
Internal Windows
Ironing
We offer two types of services:
Regular Clean
A regular clean is a weekly clean, and includes general domestic and ironing duties. You'll first meet with the cleaner we select for you.
They will then become your regular cleaner enabling us to provide a personalised service to you. The hourly rate is from £10.50 per hour; this is the total hourly rate you pay, there are no hidden extras!
'One-Off' Clean
This is a 'One-off' Blitz clean, which is an intense spring clean. These cleans are based on a minimum of 2 hrs up to a maximum of 5 hrs per cleaner visit. As with our regular cleaner service, the cleaner will use the client's cleaning materials and equipment.

---
Call us on 01283 319012
Or click the phone to call

Call us on 0330 660 0621
Or click the phone to call

Looking for a Cleaning Job?
Click here to apply today!

Simply have a look at our Cleaner Handbook and Cleaner Best Practice Pocket Guide
Please click here to learn more about recruitment at Maid2Clean East Lancs.
If you live in any of the following areas we would be pleased to service your household needs.
Postcode Areas
BB1, BB11, BB2, BB4, BB5, BB6, PR3
Maid2Clean covers most locations around the UK and your enquiry will always reach your local office. You can go direct to your local area by entering your full postcode below: